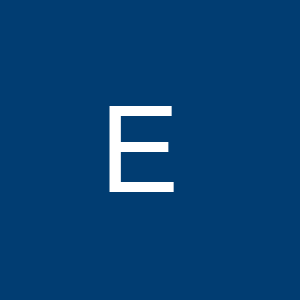 HAD Testing & Validation Product Expert
Found in: Expertini
Description:
Your responsibilities
Product experts are the main interface of Product & Innovation on an operational level for Projects and Sales. The PEG (Product Expert Group) is organized by regions to support Sales and its interaction with customers with local flavor.Support Product Management with technical expertise while defining 1. Product strategy (value)
2. Product roadmap (feasibility)
3. Product requirements (definition) Global Solution Management: Incorporation of OEM specific feature requests in EB product roadmap  Sales & CustomerSupport: 1. Support local sales technically during acquisition phase
2. Support Bid teams by contributing to effort estimations and SoWs
3. Evangelize & advertise products at customers / fairs / tech days /
4. 1st level product support Demonstrator Engineering: 1. Responsibility for readiness of EB's product demonstrators
2. Competitor analysis support
3. Porting EB products on customer's platform for demo purposes Global Product Training: 1. In charge of providing technical product documentation
a) Technical specs. (pdf, ppt)
b) HowTos, etc.
c) Booth documentation (posters)
2. Conduct technical trainings for internals and externals worldwide
Your profile
You have an Automotive Industry background and knowhow for HAD (highly autonomous driving) software testing & validation.You have experience with customer on interaction, presentation, negotiationYou have sense of effort estimation, project setup, project managementYou have experience on SW engineering (especially on SW validation), System understanding and Systems engineeringYou have more than 5 years of Automotive experience with variety of customer projects.You have international cooperation and project execution experienceYou have good communication skill in both Mandarin and English
What we offer
Working on exciting and future-oriented projects in international collaboration within a multicultural and diverse teamA healthy work/life balance through access to mobile work and flextimeMeal allowance and free beveragesVarious preventive medical measuresOpportunities for personal development through a range of training courses provided by our academy
Shanghai, Shanghai, China
Full time
Elektrobit
Related Jobs
Company Description5045 SanDisk InfoTech ShanghaiJob DescriptionESSENTIAL DUTIES AND RESPONSIBILITIES: As a technical...

Western Digital - Shanghai, Shanghai - Expertini

Job Description Surgery Product (Mobile C-arm) Verification and Validation Engineering . 1. Review and understand the...

Siemens - Shanghai, Shanghai - Expertini

Mission: • Technical expert for at least one specified field in SHS AP CHN QT LAB (Product safety, Radiation...

Siemens - Shanghai, Shanghai - Expertini

THE ROLE:The Product Solutions Team is uniquely positioned between the business units defining AMD's graphics...

AMD - Shanghai, Shanghai - Expertini